Renewing Health, Energy & Vitality in Food, Air and Water
Clean Smooth Vortex Water 100% Natural and Eco-Friendly
Water Crystals

Will you gift Water Natures Design?



Hexagonal structure of the water crystal is the sign of harmonic water full of natural energy, as in nature. Water supply systems weaken the water as crystal on left without structure show. More ...

Golden Ratio

How does it influence water?



Photos of water crystals show that the Golden ratio has beneficial influence on the water. That is why shape of all our products is created on the basis of the Golden ratio, restoring water's crystalline structure.

Thankyou Bottles

Why are they named Thank you?



These are the first bottles in the world made from 100% natural materials that are 100% bio-degradable with compostable flip-tops. Our Earth says "Thank you. I love your Flower of Life!"
Golden PHI Ratios Creating Elixir of Life, Health & Prosperity
Putting the Life Back Into Water Post Filtration
Drink Smooth Tasting, High Energy Liquid Crystalline Water
NATURES DESIGN AUSTRALIA

FREE SHIPPING Australia and the Southern Hemisphere
Delivering from at home always open warehouses
European Union Countries & UK: Click Here
New Zealand: Click Here
Other Countries: Email David Here
You may be in lockdown but we are fully stocked always open, always shipping, always providing tracking.
Clearing water's memories of toxins is an essential service at every level of lockdown believing as we do that PHI Vortex structured liquid crystalline water strengthens immunity, assits DNA repair and supports cleansing and elimination of toxins.
Enjoy high level PayPal encryption of your purchase. We do not use cookies and we keep records only of your purchases, contact, shipping details and our communications answering your questions; Enabling us to give money back guarantee on returns received back in good order within 96 days (original packaging not needed). You pay shipping both ways, but we do if product is faulty.
Keep the best water ready at home in NaturesDesign drink bottles, carafes and water eggs with no maintenance, no filters to replace, no electricity.
We have 3 shopping websites. GemstoneTherapy.info, NaturesDesignAustralia.com (plus NaturesDesign.nz) and UnityConscious.org. Each has a deep instructive focus returning the vortex structure to water you learned about with Viktor Schauberger at VortexWater.co.nz - our international info-site.
We lead the way to a more complete understanding of water's liquid crystalline phase and its biological significance; discussing the memory ability of liquid crystalline water and its ability to transmit energy and information. Hence the importance of clearing its memory and returning its vortex structure as well as filtering out what can be filtered.
Gerald Pollack calls vortex structured water E-Z water. Its liquid crystalline nature Excludes toxins from its Zone - the home it makes for just itself, toxin free, within water. Adding to Viktor Shauberger's foundation vortex structured is full of tiny spinning toroidal spheres of energised water bonding to each other in hexagonal, tetrahedral and icosahedral information networks.

Lovingly prepared, highly structured waters are placed inside Energisers, Harmonisers. The PHI spirals water is guided into by shape and magnetic resonance tune water, air and food into natural 8 - 432Hz frequencies of hydrogen, GAIA water, Earth, Sun and Universe excluding toxins and putting a different spin on them so that they are not absorbed by the body.
Vortex structuring water adds oxygen and hydrogen and moves water's pH to that which the body needs. Hexagonal geometry is shown below for products independently tested using the Masaru Emoto method. Vortex energy clears toxic memory, it's structures hold information and it'ss molecular bond energies allow water to clean itself creating crystalline matrices that can exclude that which is not life supporting. Such is our personal understanding, experience and opinion.
The taste difference is noticeable, the energy of drinking it can be felt, its more than magnetic, its more than filtration.
See what speaks to you and chat with David


Alladin Carafes and Golden Mythos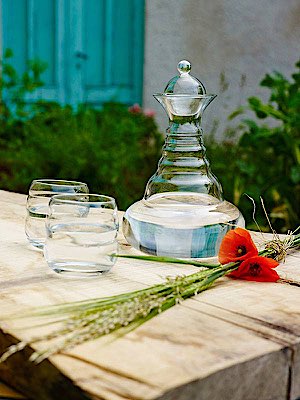 HEALING WATER SMOOTH TASTE AND ENERGY FOR YOU

1.3 litre and 2.3 litre Family Carafes plus Mythos in golden PHI ratio proportions with Flower of Life (pictured center) energy matrix emblazoned into base in pure gold. Revitalise water in 3 minutes. Water crystal, by Masaru Emoto shows liquid crystalline, full-spectrum water state. 250ml glasses add 1, 2, 3 fibbonacci sequences to Alladin's golden PHI ratios of 1, 1, 2, 3, 5 and 8. Hand-crafted, mouth-blown, lead-free glass dish-washer safe to 70°C/158°F.
We have 3 Golden Alladin 1.5L available now and more in production now for expected availability December 2021. Back orders are accepted and given priority.
Phoenix Arises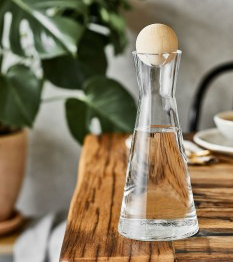 Scorpio sun-signs, like our Team Leader, and all those loving ascension love the Phoenix in its simple angular Golden Ratio proportions. Phoenix is mouth-blown by traditional craft masters, coming with Flower of Life in White on base and a Maple wood lid.
Cadus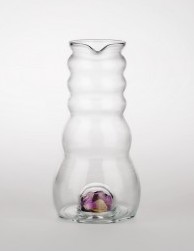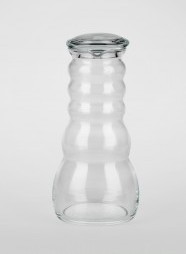 Cadus a barrel of golden proportions for liquids, wine or oils also holds gemstones! 1L and 1.5L sizes can both come with a base-space for gemstones held in by a wooden insert with natural rubber ring. Or you can have the power of the Flower of Life in white on the base, without the gemstone holding space.
>Gemstones are held in by a wooden insert with natural rubber ring and a 50g (about) mix of Amethyst, Rock Quartz and Rose Quartz is supplied with this Gemstone option. On request we will also include a 30mm Shungite sphere to fit into the base-space. Contact details at foot of page.
Both come with flat glass lids. The 1L size has the option of also coming with a 60mm Shungite gemstone sphere top. Contact us if you'd like one.
Cadus as a Salt Pitcher adds sea mineral enhancing Water and Your Crystalline Structure, Health and Energy
Prepare a superior health brine with vital water from the Cadus pitcher adding a 1/4 tsp of the world's most loved Celtic Salt of the Earth Sea salt. Micro-clusters of structured water will now form around every atom of every sea mineral and they will grow in size, become every more available to your body as they do.
Add a teaspoon of vital brine to a glass of water in a Jasmina, Mythos, Galileo or an appropriate Chakra Affirmation glass as a daily practice and see your energy and health improve.
Taking this health brine early morning will help you structure the water within your body with great mineral balance from the more than 70 minerals needed for optimum health, healing, energy, and consciousness, detoxing and nourishing your inner vitality. Feeding the nerves and blood vessels, helping the heart, normalising blood pressure and enhancing memory and thinking.
Gems for Water and You
Gemstones, each a mix of three gemstones will enhance your every activity. Customise your water with extra energy in the area you want it. Mixes are 50g in delightful natural fabric gift bags. It is the same mixes that fill the 1.2L Alladin Gem.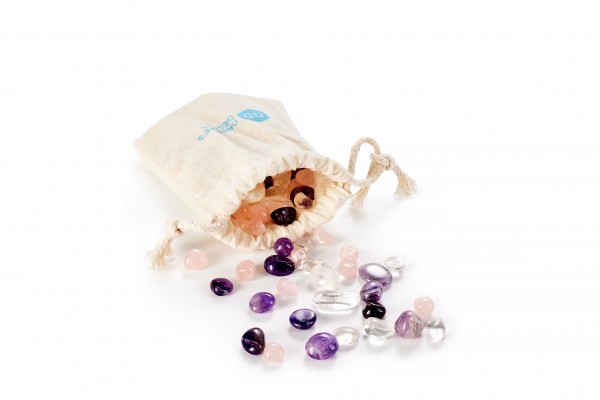 Spring Water energy with Amethyst, Rose quartz and Clear quartz rock crystal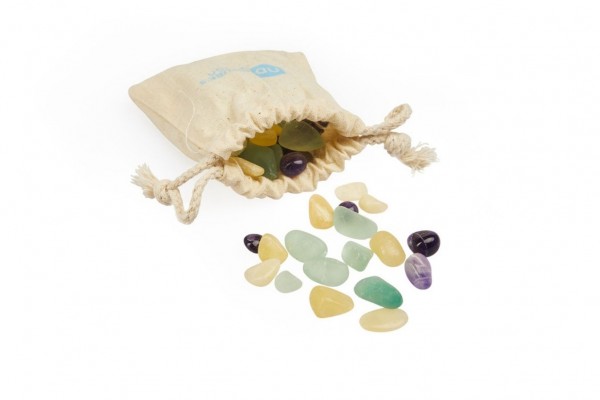 Sleep Well with Amethyst, Fluorite and Orange Calcite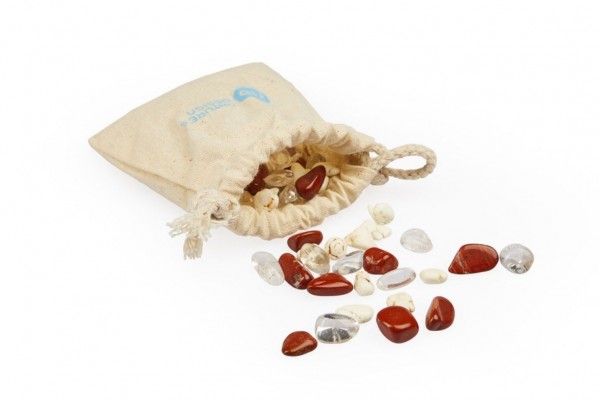 Magnetite, Red Jasper and Clear quartz rock crystal for sustained activity and maximum performance in any sport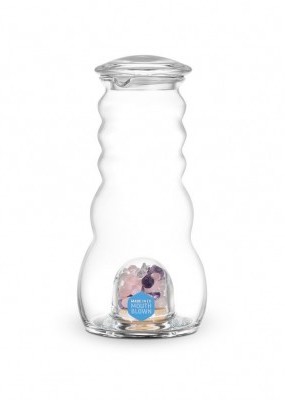 1.2L Alladin Gem with 1L Cadus Gem - 1.5L Cadus Gem also available above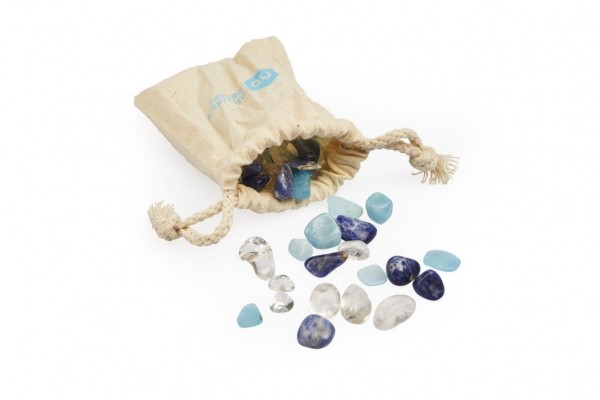 Vitality increased with Aquamarine, Sodalite and clear quartz rock crystal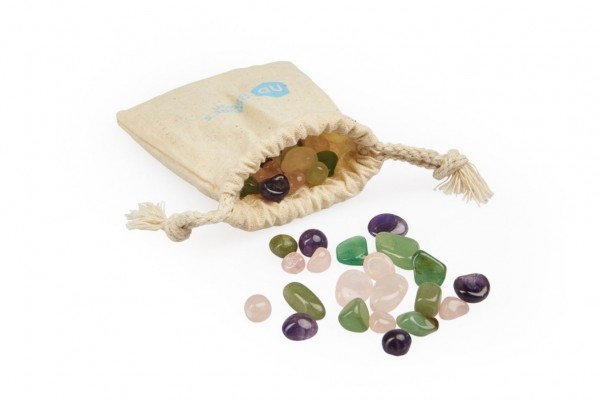 Relax with Rose quartz, Green aventurine and Clear quartz rock crystal


Miniverse Carafes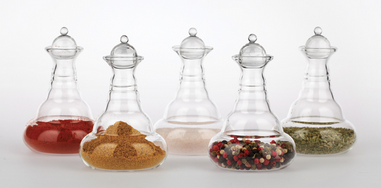 The 120ml "Miniverse" is a golden jewel of a special kind. Our smallest Carafe in the powerful 6-fold geometry of the Alladins, Beauty, Delicate and Universe Carafes. Every Miniverse is a mouth blown, original master-piece. To drink directly out of Miniverse is fun and makes sense. All sensitive energy channels meet in the fingertips from where they transmit information into the whole body. Increased structure created in water in just 3 minutes inside the Miniverse is shown in this Emoto water crystal.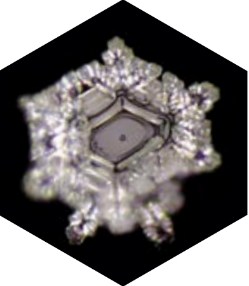 Holding Carafes shaped to natures's harmonic form provides wellbeing and happiness. "Mini" energises all liquids, flower essences, herbs, homeopathics, spices, essential oils, free-flowing condiments, cosmetics and gemstones 14mm or less in diameter.
Swiss designed European made in borosilicate glass (45% recycled). each Miniverse accepts boiling temperatures up to 100°C / 212° F and has the gold flower of life. As sets of 3, 6, 9 and 12 the Miniverses come with their own all natural mini-carafe cleaning brush.
Golden Delicate Carafe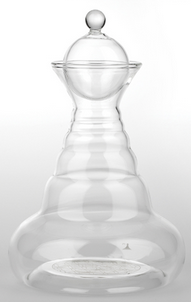 The Golden Delicate is a smaller 500ml size of the well known Alladin carafe, easy for children to handle and White Flower of Life is also available. Their water crystal even shows a smaller "child" growing from the parent crystal. Hand-crafted and mouth-blown in lead-free glass. Dish-washer safe to 70°C/158°F.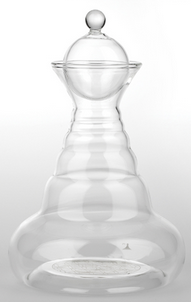 Universe and Beauty Carafes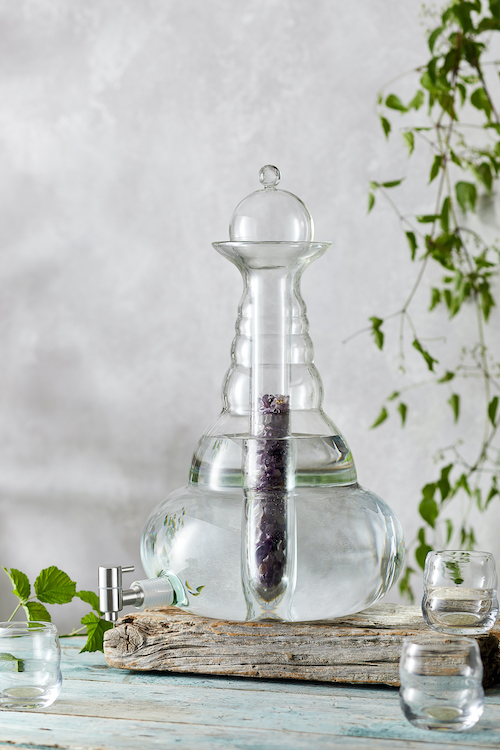 Abundant Healthy Water
Universe is probably the largest mouth blown water carafe worldwide, with its 10L / 340 fl.oz capacity ideally suited for everyone at home, school or woprkplace. Beauty at 5L/ 170 fl.oz is second largest. Their patented water tap is easy to use and designed for frequent use. It is made of chrome steel with a silicone washer/seal.
Golden PHI Beauty Energy
With the same golden PHI ratio proportions as Beauty, Alladin and Delicate the Beauty and Universe have the Flower of Life energy matrix emblazoned into their base in pure platinum. This adds to the smooth, cool energy taste of vortex structured water they create in 3 minutes, and this transformation increases the longer they hold water. With mouth blown traditional workmanship in borosilicate glass both sizes accept hot water (100°C / 212°F).
Bio-Energy
All Carafes create create large soothing bio-energy fields. Hexagonal water crystals photographed with the Masaru Emoto method, show their presence of liquid crystalline, full-spectrum water. This energy is nourished and sustained by Mythos glasses pictured on the table above, and every wine and drinking glass, on this page.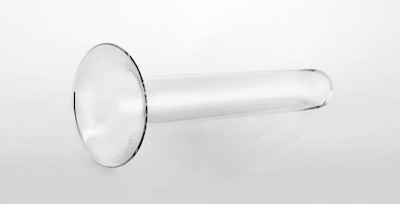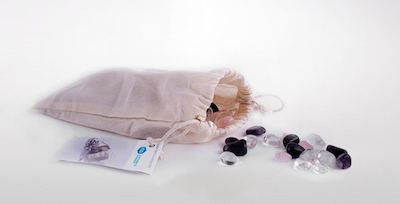 Glass Tubes Add Gemstones
Removable glass tubes are included in which ice cubes can be placed to chill the water without the cubes getting mixed in. Gemstones, Paramagnetic Earth Resonance Blends, Snow Quartz, Shungite chips and other water conditioning crystals can also be placed in the tube for even greater, tasty structure in your water, cool and smooth.




Beauty Tube also fits into 14L Water Eggs (below) to structure water in them. Always increasing the level of vortex structure within water making it sweeter, smoother, clearer and more energetic as your family's drink and to increase the health and productivity of children and staff. The Beauty Tube is about 30cm long, with a diameter of 45mm that flares to 105mm at the top. Universe is about 40cm long, with a 50mm diameter flaring to 124mm at the top. our 30mm Shungite spheres fit inside. The round glass tops, Shungite spheres, glass tubes and contents for them are all available separately.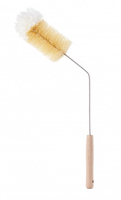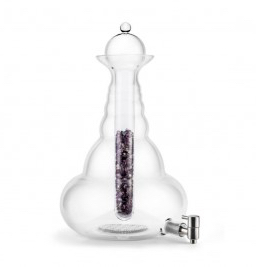 Gemstone imbued water with 5L Beauty on Ashwood stand and Mythos Chakra glasses
The 5L Beauty stand is reminiscent of torus and vortex, Glasses shown are available separately on this page.

Beauty and Universe both have a Platinum Flower of Life laser-burned into their base for you or you can choose to be without it. Golden, Happy, Platinum or White Mythos Flower of Life, Chakra and Affirmation Glasses may be chosen above. All prices everywhere on this page include FREE shipping within mainland New Zealand.
The Tube Free Universe (one without the inner glass tube - if you don't want it) may also be purchased interest free for $321 down plus $3 a day for just 120 Days. Or you can buy outright for $747. A Gem Filled Universe (with inner glass tube that doesn't have holes in it because you receive it with 500g of our special Amethyst, Rose Quartz and Rock Quartz crystals) Interest Free for just $396 deposit plus the $3 a day for 120 Days or purchase it outright for $936. All prices include GST and a 70cm all natural bristle cleaning brush specially designed with just the right angle to clean these carafes with. Your tap as we say is heavy duty commercial stainless steel quality with long lasting ceramic washer.
And would you like a Ashwood Stand designed too with the Universe in mind for a $180 deposit and $1 a day for the 120 days?
To buy this way download our special order form in .docx WORD format with pictures of what you would get and the details we would need from you here
Mythos Glasses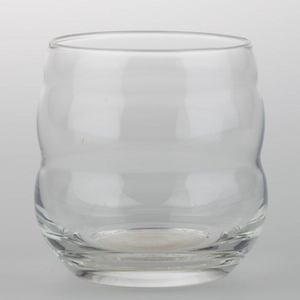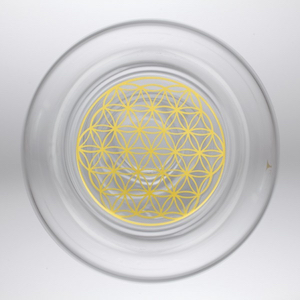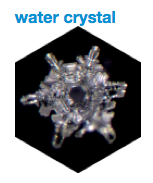 Every glass adds to the water energy created by Carafe. Each Flower of Life option is available adn each is lead free dishwasher safe to 70°C. Email us (Details at foot of page) to order single replacement items. We have only one of some still in stock!
Added Energy of Nature
Every Natures Design comes with the option of a Flower of Life. 24-carat gold is most popular, and some are Happy, Platinum or White. Each is laser burned into the glass base of each product speaking of an energy and abundance that enriches are revitalises water with life-force energy.
Golden Ratio proportions precisely machine-crafted add more vortex and smooth liquid cyrstalline structure to your water.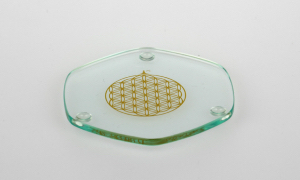 The small 9cm energy plates above with the gold Flower of Life add energy fitting neatly over and under Mythos Glasses for extra energy.
Galileo in a Glass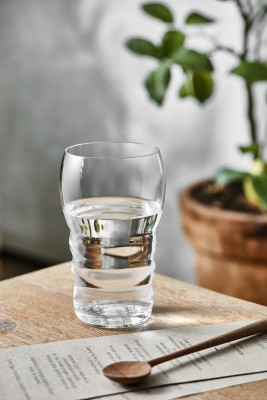 Galileo gives courage to be aware of what health is and to truly increase yours in all ways meaningful to you. Its 500ml holds more of the world in each glass with wisdom in every drop. Gold or White flower of life and four golden ratio curves add to your water's energy with better hydration and less refills from your carafe and water egg. Each glass is hand-blown by traditionally skilled glass blowers. Flower of Life are durably burned into each glass base at 600C in 24ct gold or in white.
Dear Jasmina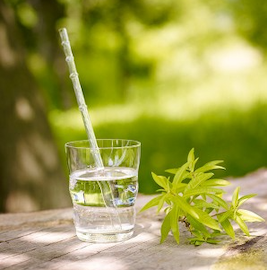 Our dear Jasmina is delicate and courteous sharing her light 400ml of structure in water through the spiral cut Vortex Calamus straw illustrated. Jasmina matches 4 golden ratio curves with the straws 6. We have Only one Golden, Two Happy and Two White Flower of Life glasses left until shipping resumes, plus one with No Flower of Life. These can be ordered from us by Email (at foot of this page). Eight Gold available now and more expected December 2021. Back orders accepted.
---
Consultation
Daily Question Answer Service: Telgram David or Email (without spaces): dav id@ naturesdesign .nz
FREE 15 minute Zoom or Skype session focused on anything you ask the Health Practitioner Advisory Panel about liquid crystalline E-Z water memory, clarity, taste, energy and how our products work. Gift value: $97.

---
Manifest Chakra Glasses
Drinking vitalized water with special colours, symbols, words of affirmation and design based on Golden Ratio helps heal the 7 chakras for greater health, happiness and prosperity. Each chakra has different ways that it adds to and supports our health and energy. This help and its affirmation plus the chakra's own symbol are burned into the base of each glass.
Red Root Chakra with Affirmation of HEALTH. Orange Sacral Chakra with Affirmation of HARMONY. Yellow Solar Plexus Chakra with Affirmation of COURAGE. Green Heart Chakra with Affirmation of LOVE. Blue Throat Chakra with Affirmation of CREATIVITY. Indigo Brow Chakra with Affirmation of INTUITION. Purple Crown Chakra with Affirmation of WISDOM.
Seven 250ml glasses. Machine-crafted in lead-free glass and Dishwasher safe to 70degC. Glasses can also be purchased separately by special order, For more on Chakras and the Mythos Chakra Glasses Click HERE.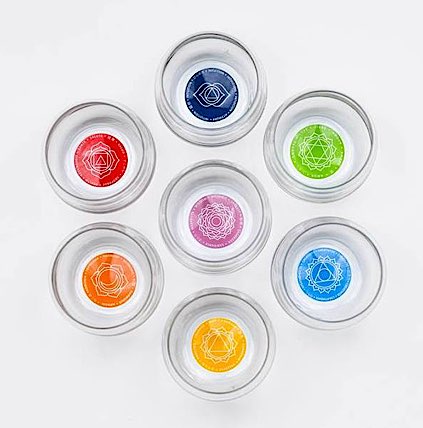 Affirmation of Life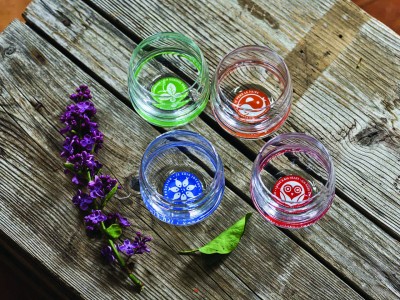 Affirmations achieve dreams with every sip from these glasses. Masaru Emoto showed us that affirmations add matching six sided crystals to water. Symbols and statements on each glasses make the difference! and the water tastes different We all love the encouraging sip each glass gives.
Manifest changes in life adding words on paper and sitting these beneath each glass, to focus your dreams and gain specific insight. Our own sentences become ...
I am happy .... wise, caring and sharing .... enjoying all I am loving being
Blue chooses happy thoughts.
I can do it .... naming the adventure one is on ... the much loved parts of life
Orange draws in all experience.
I have a big heart .... caring for me, God, others .... helping the world be a greater place expressing my enthusiasms and passions
Red is the Heart!
I enjoy learning .... (subject) ... moves towards successful achievement.
Green inspires: "Go For It!.
Mythos Glasses are 250ml, robust, lead free, dishwasher safe to 70degC and symbols last for many hundreds of washes in the dishwasher or even longer when more gently cleaned. The symbols: blue, orange, red and green, respectively add colour energy to water in ways the 7 chakra glasses above also do.
Mythos shape revitalises water in only 3 minutes. Each affirmation additionally revitalizes the water. The full set gives a great deal of choice. Have fun discovering what each of the symbols reveal about life and how to live and enjoy life more fully!
Be happy, creative, loving and enjoy life.
Cotula Bowls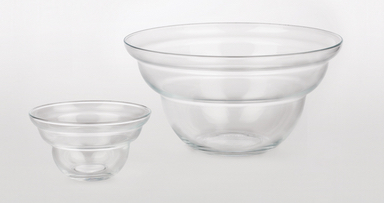 The Cotula bowl is a real eye-catcher, even when empty. The tall, hand-blown shape highlights dynamic lines of the Golden Ratio and a white Flower of Life embossed in the base adds revitalisation to foods in the bowl. The smaller Cotula has a diameter of 12 cm sand is 6.5 cm deep. A larger Cotula has a diameter of 23 cm and is 12cm deep. We get them in by special order, buying now will place you on back-order.
Traditional craftsmanship mouth-blown in lead-free glass that can be heated up to 70°C/158°F.
Zest Energy In A Plate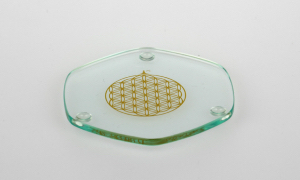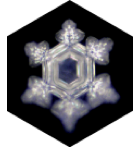 Zest Energy Plates double as energy dust covers for above Mythos glasses and energise Fruit on 9cm diameter then your whole meal becomes energised on our 23cm size. Both are Hexagonal withd Golden Flower of Life to powerfully give structure to your food and water. Sold out until enough flights resume for freight to come back in post lockdown. Pre-paid back orders will be filled in the order they are received. No refunds on these.
Flower of Life
The Flower of Life is the prototype for creation and a powerful symbol of Sacred Geometry in many cultures and religions. It has simple beauty and perfection and as a symbol of the perpetual process of creation it creates harmonious reorganization and structuring in water.
The Flower of Life consists of numerous overlapping circles. The starting point is the circle in the center. Represented in this circle is a basic, geometrical structure, which reveals that originally, all life sprang from a single source. Cell division in every creature proceeds into appropriate and harmonious form.
As this symbol is utilized in products, water held in these products remembers this original code and water once again arranges itself symmetrically into the basic structure it most likes: hexagons. And this same, original, hexagonal form is found in the Flower of Life!
All Natures Design products are also created from the Golden Ratio, and you will get revitalised water from all of them. But with the White Flower of life on the bottom there is also opportunity to enrich the water with additional information.
Flower of Life colours have different impacts on the human being and arouse emotions and associations. The flower is burned in from the outside at 600&degC; 4 different colours are available revitalising water and making it even better and richer in different products of Natures Design.
White is purity, good honest integrity, innocence and perfection. The White Flower on the drink bottles will help you broaden your perception and will make you feel more open for the new opportunities and ideas.
100% Natural Drink Bottles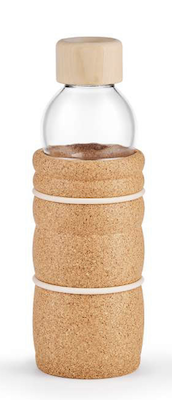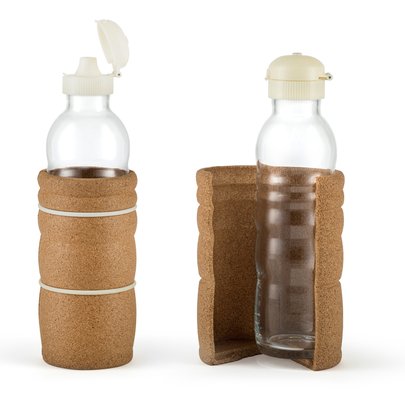 Our 100% eco-friendly natural water bottles hold the gemstone energy you've put into your water and keep the micro-cyrstalline structure you've given to it with the golden PHI ratio proportions of Water Eggs and Carafes, Flower of Life, Gemstones and higher frequencies of gratitude, love, and appreciation.
In 300, 500 and 700ml each size fits into all popular bottle carriers and holders. The tops of the bottles you choose can be Baby's stainless-steel with teat or a choice of bio-plastic or totally wood . The wood tops are 100% wood and even the white insert inside the cap that keeps it water-tight is made of organic wood mass. On all types rings of natural coutchouk rubber hold protective cork in place on the outside and Baby's bottles include teats made of this same rubber. All tops seal well for leak-proof travel.
Each bottle has famous golden ratio proportions providing a noticeable improvement to water in 3 minutes. The hexagonal "snowflake" symmetry that form in water within 3 minutes.
Natural cork surrounds give Natures Design bottles unique identity. Their non-slip, protective covering structures water through the resonance of corks hexagonal honeycomb. The cork is in two pieces that dovetail neatly into each other and are held in place by the rubber rings. All parts are replaceable, including the remarkable glass bottle; hand-blown in lead-free glass with its 60% silica-sand and 40% recycled quartz content.
You can choose to have cork sleeves sealed inside and out with natural oil varnish so that the cork doesn't soak up water when you fill your bottle and resists black marks and stains that untreated cork easily gets with the frequent use; so appropriate for so many wonderful healthy drinks. The texture in the cork, the curves of golden proportion and the natural rubber rings provide the needed grip. The added value oil varnish option for the number of bottles you purchase is after the bottles below.
300ml Baby's bottles are made from hardened boro-silicate glass that can be heated to boiling point (100°C/212°F) Their cork surround keep milk warm within the energy of totally natural surroundings. Their stainless steep top with openings hold a natural raubber teat and they have a stainless-steel cap that goes over-top of the teat to completely seal the bottle to take with you. Large diameter Swiss Stone Pine and organic compostable bio-plastic tops can also be purchased and fitted separately once baby grows and sterilisation is not needed. These are purchased as optional extras below.
300ml Hot Drink bottles made with hardened boro-silicate glass that can be heated up to boiling point (100°C/212°F) are no longer made. While stock's last they available below as Collector's Emoto Thankyou bottles with "Thankyou" in white on the base of the bottles and not the Flower of Life. Their cork surrounds keep hot drinks like tea, herb teas and coffee warm or Kombucha and Smoothies cool within the energy of totally natural surroundings. Hot Drink bottles have wide opening tops that with the option of organic bio-plastic flip-top or wood tops as chosen below.
500 and 700ml bottles are safe to 70°C/158°F boiling point. Choose narrow opening bottles about 27mm wide at top with a wood top lid about 37mm wide or wide opening bottles about 37mm wide at top with either organic bio-plastic or special Swiss Stone Pine tops about 50mm wide.
Wooden tops are best cleaned with a moist cloth and do not put in dish-washer or immerse them in water. Wood tops eventually wear out in a year or two, especially if frequently tightened much more than they need to be. Swiss Stone Pine for the wide opening bottle has been chosen as a hard wood to last longer.

EMOTO "THANK YOU"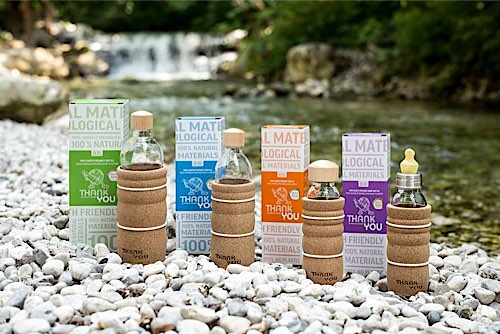 We also have a limited number of EMOTO collector's edition of bottles with Wood Tops and "THANK YOU" engraved into the cork and "THANKYOU" laser burned permanently into the glass at 600°C. Dr Masaru Emopto showed that saying Thankyou, goiving appreciation and gratitude to water creates wonderful snowflake like patterns in the water. Collector's Edition Thankyou bottles attract a premium price for those who want the very best energy without bio-plastic. Ordering standard bottles will give you the Flower of Life and not the THANK YOU that so blesses water.
EMOTO "THANK YOU" Bottles. These last available bottles have a "THANK YOU" Blessing on their Cork Surround and White "THANK YOU" Blessing on base of bottle giving a unique and much appreciated structure to water in the tradition established by the now world-wide team of Dr Masru Emoto. They are also special to us with their wood tops that create a more natural energy than bio-plastic. When worn out wide wooden tops are replaceable with the bio-plastic flip-tops. Narrow wood replacement tops are available; cork surrounds can be replaced with ones with the words "NATURES DESIGN" and glass bottles with those that have the White Flower of Life.
Numbers remaining: One Baby's THANK YOU 300ml with wide wooden top, natural rubber teat and stainless steel cap. Six HOT 300ml THANK YOU with wide wooden tops. Three DRINK 500ml THANK YOU with narrow wood top. Six Drink 700ml Bottles with narrow wood top.
Each 100% eco-friendly THANKYOU gives a blessing to water revitalising it with the love and appreciation and White Flower of Life that gives water greater health qualities. in 300, 500 and 700ml sizes the 300ml Baby's and HOT Drink Bottles have a wide opening (about 40mm across) and compostable organic bio-plastic flip-top. 500 and 700ml tops come in a choice of the wide opening with boio-plastic flip-top or a more narrow wood top. Both lid tops seal tight for leak-proof travel.


Restore vitality to food, water and home giving you subtly more energy, protection, support and health.
Use with a healthy diet, exercise and real connection with nature and yourself as a spiritual being.
Vortex Straw and Stirrer

The vortex, a natural phenomenon, underlies the design of the "Calamus" mouth-blown drinking straw. Because of a fine spiral cut into the narrow glass tube, any liquid that passes through it acquires a powerful vortex motion. As seen in tornadoes, wildly-flowing rivers and ocean waves – the vortex action increases the ienergy present. The delicate structure of the hand-blown drinking straw takes its shape from the Golden Ratio. For children over 6 years.
Drinking water through the 24cm straw gives it more liquid cyrstalline structure and keeping a straw in a glass of water has a resonance effect in the water that also adds energy to nearby water. Stirring with it structures the water with increasing effect as more of the divisions in the wtraw sit within the water (or other liquid). If the straw is only partially immersed place place its smallest partitions lower most so at least the first three are in the water. Water may be stirred clockwise, counter-clockwise and both.
Experiment and taste your results. Straws are only be shipped with other products. Boro-silicate glass safe to 100°C/158°F. Can be boiled.

1.5L Water Egg Jug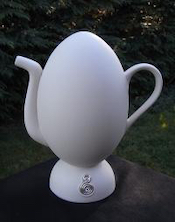 Ceramic Clay Water Eggs structure and energise water with continuous subtle PHI energy flows producting smooth, alive, clean tasting energy not present in tap, distilled and filtered water. Golden ratios spirals within the egg follow Viktor Schauberger'sdesign of the vortex torus.
Ceramic Clay Water Eggs structure and energise water with continuous subtle PHI energy flows refreshing water memory and producing smooth, alive, clean tasting energy that is not present in tap, distilled and filtered water. Golden ratios spirals within the egg's shape follow Viktor Schauberger'sdesign of the vortex torus. With its high silica content clay resonates well with water and adds to its structure just as the silica in glass does.
Constant PHI flow iwith golden-mean proportions make "Water" Eggs excellent for the fermentation of beer, kefir, kombucha and wine. Eggs restore the youth of the contents and give them a smooth taste, more full and present. The constant spiralling movement also keeps liquids fresh, cool and healthy. Micro-pores in the glazing inside each Water Egg stimulate slight evaporation through the walls of the Water Egg, cooling contents and adding further spiral movement. The Ancients knew of this and used amphorae and egg-shaped urns as storage vessels made from natural materials. The lack corners and crevices harbor no stagnation discouraging any growth of disease causing bacteria. Water has its best energy and vortex structure in the dark.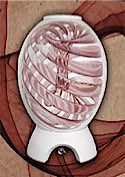 Self-circulating spiral PHI flow in Eggs
Enjoy the 1.5 litre Water Egg Jug on your table. The water bakes, cooks and ferments every product with greater quality, giving energy and sweeter, smoother taste to water, wine and every liquid put in it. The Jug is turned upside down to fill and does not drip when turned back up. It is about 24 cm in height and 13 cm diameter not including handle and spout. A built-in PHI Spiral Harmoniser is seen set in its base ring.
Care instructions are emailed to all customers.

Rubellum and Fine Wine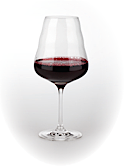 The Rubellum wine carafe delights wine connoisseurs because of its curved design, derived from the golden rectangle. Decanting wine into the "Rubellum" alters its crystalline structure and giving it energy and body organically. The Flower of Life, in white, is burned into the bottom of the carafe and the elegant 500ml Red and 400ml White Wine glasses you keep beside it. The elegant 1L carafe can be sealed with your choice of Olive wood top or Glass stopper.
Wine becomes more bubbly, flaours and tanins are accentuated and a subtle smooth energy emerges. Lead-free glass, dishwasher safe to 70°C/158°F.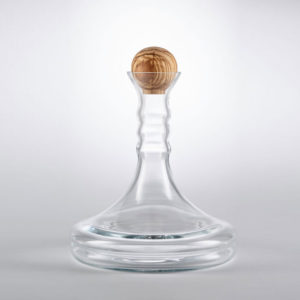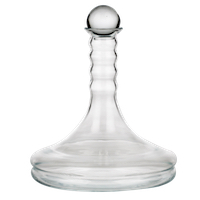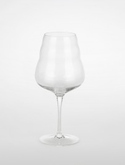 Water Crystal - Rubellum Carafe with Olive Wood - Glass top - Wine Glass - Water Crystal
Moisturising Ion Spray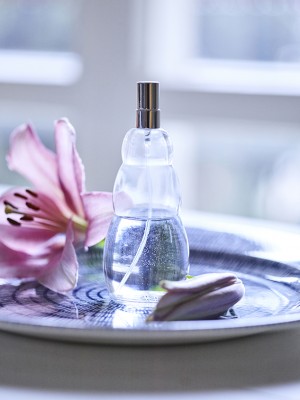 Water singing platonic harmonies with the ripples of golden ratio in this golden-ratio container creates a fine mist spray adding oxygen and negative ions to air and skin, normalising pH, moistruising delightfully and enhancing skin rejuvenation. And is equally effectively misted over plants and harvested fruit and veg for their greater vibrancy and longevity.
Give your skin and plants the tingle of alive ionic energy and love the living difference!
Lucerna Incense Burner and Oil Diffuser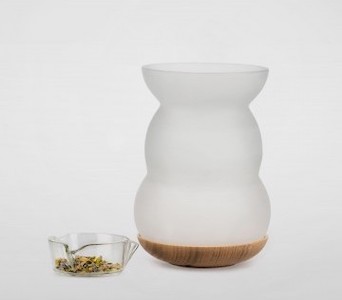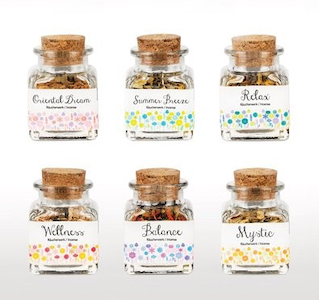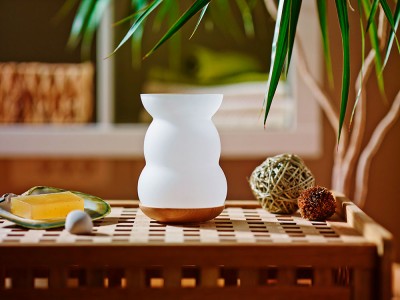 Enjoy the pleasant scent of relaxing and energising natural fragrances with the golden ratios of Lucerna's warm embrace and delightful curves in frosted glass.
Mouth blown, translucent and lead-free the glass chimney of Lucerna is positioned on a handcrafted Ashwood base. The elegant and harmoniously designed form creates a soft, dimmed candle-light.
The unique and ingenious combination of incense burner and aroma-oil diffuser allows many applications. The heat resistant boro-silicate glass incense bowl has a flower of life in white and holds Relax a blend it comes with; and your choices of our rich dried herbal blends or Swiss pine aroma-oil to create delightful natural fragrances inside and outside. * Balance: Copal Tree resin, Lavender, Liquid Amber, Rosemary, Rose petals, Sandalwood and Styrax resin
* Mystic: Copal Tree Resin, Palo santo, Lemongrass, Licorice root.
* Oriental Dream: Apple pieces, Frankincense, Ginger and Orange peel
* Relax: Cedarwood: Frankincense, Ginger, Juniper berries, Lavender, Lemon peel and Sandalwood
* Summer Breeze: Copal Tree resin, Eucalyptus, Lavender, Lemon Grass, Lemon peel and Sunflower leaves
* Wellness: Cedarwood: Cinnamon, Rose petals and Styrax resin

100% naturally scented dry plant materials with no synthetic chemicals give a longer, more continuous, clean and gentle evapouration of essential oils. Each glass jar with cork top has 50ml. Use a tea-light candle that is 100% free of toxic additives to breathe in clean air
Many of the plants are sacred to Indigenous peoples of MesoAmrica in healing ceremonies
* Palo santo bark:"Wood of the Saints" or "Holy Wood" in Spanish, with the botanical name Brusera graveolens, is sustainably harvested from the Yucatan Peninsula to Peru to Venezuela. It supports immunity, reduces inflammation and is considered a powerful supporter of mental, emotional and spiritual clarity.
* Copal tree: Sap dries to become a soft and sacred Mexican resin has a crisp, clearing, sharp scent purifying the atmosphere and energy space in whcih you live. In this it can be greatly supported by the PHI spiral Air effects of the Space Harmonisers at Unity Conscious. LIke Pal Santo it comes from the Buresa trees sacred to the Maya in MesoAmerica. Puts us in touch with ourselves and intuition.
* Styrax benzoin resin: Sweet, warming, rich vanilla like aroma. It is calming, grounding, and helps us be present and earthed in our root chakra. Uses include clearing the skin, throat and lungs and being good for arthritis and stress.

Allow 1 - 3 months to receive orders
30 day guarantee on all products returned in good order, excluding shipping.
Share the Best
With your passion for Carafes, Water Bottles, Water Eggs and Water Quality you are about to take your energy, health and happiness to new levels beyond your imagination. To share these with others while earning affiliate commissions or to buy wholesale contact David. Energise, Harmonise, Revitalise and protect yourself World-wide with UnityConscious.org and HarmonisingEnergies.com. Help us share and expand the life of water throughout New Zealand and here in Australia.
Increase your own self-care and family health and wellbing with product gifts for inspiring family, friends, craft and crystal shop, health food store and practitioner clinic with greater energy, proactive nutrition, vortex structured water and 5G, WiFi, EMF protection.
Every product lasts beyond a life-time, without electricity, without replacement filters and with no need for continued $$ or online access. ... and yes we do plan to be here with replacement tops, lids and guaranteed training for many years to come.
Energisers Harmonisers Revitalisers
with elegance and golden PHI NaturesDesign ratio
Team help and personal benefit and training
Contact David below to start today with commissions selling to friends and family and wholesale accounts as shops and Local distributors throughout Australia and New Zealand.


David Baillie
All Countries - International
Email: David @ Natures Design. nz (no spaces)
Telegram @David_Baillie
Reception: Business days 10am - 2pm
Post: 239 Waitati Valley Rd, RD 2, Waitati 9085 New Zealand
Phone: +64 211 22 0910 (Texts, Emails and Voicemail answered daily)

Research Consultation

David Baillie - Team Lead
ND, BSc, RBT, RTC
Awakening Caoch, Kinesiiologist, Naturopath, Energy Medicine
Zoom, Skype, Email. Telegram and Phone Consultation
Email (without spaces): dav id@ naturesdesign .nz
Phone: +64 211220910

Harmonising Energies Spiral Pendants, 5G Harmonisers, Vortex Water Energisers
Natures Design Australia
Natures Design Europe
Natures Design New Zealand
Vortex Water Energisers and Harmonisers
Vortex Water Enhancement NZ
FREE 15 minute Skype, Telegram or Zoom session focused on anything you ask the Health Practitioner Advisory Panel about liquid crystalline E-Z water memory, clarity, taste, energy and how our products work. Gift value: $97.

All information on this website is personal opinion validated by personal experience only of David and the lead Research Team.
---
Full Potential of Water and Your Health Restored